Below is a video tour from one of our online courses. 

  
Click the arrow on the video to view. 
Below is a sampe lecture. 

There are 46 lectures in this course,

"

Yeshua:The Life of Messiah, Part One."

  

Click on the arrow to view the video lecture presentation. 
 The course is framed upon 16 modules. 
Each module contains a number of learning components.
Below is an example of the components in Module #1.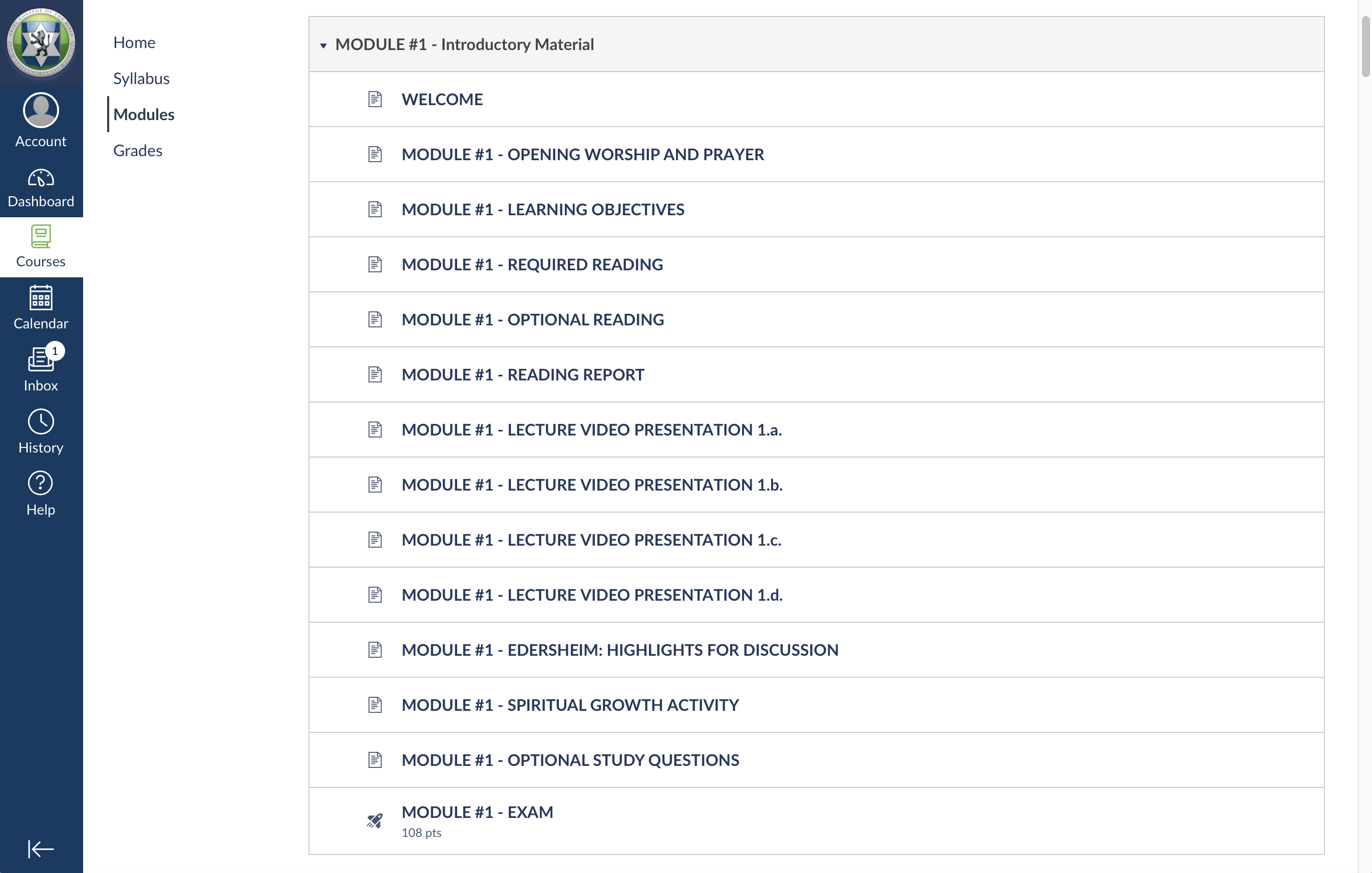 Below are screen-shots from some of the components.
Click on any image to enlarge the view.
You will love your ACB-MJS online course!

 
We guarantee it. 
Seven day full refund if not completely satisfied.